Partnership with Real-Estate Industry Data Leaders
We've developed an API-based interface with multiple partners, which enables us to query and serve content using criteria relevant to an asset or an asset group. This helps to retrieve contextually relevant contents. We use location and asset class filters for better results. This process happens in milliseconds, so when you query an asset in Clicinsight, you see the partner's content instantly, right there in the research panel of Clicinsight..
Clicinsight helps you getting realtime data from industry leaders
Clicinsight data platform uses AI to connect disparate real estate data and establish a single source of truth, empowering users to immediately extract actionable, worthy real-time insights.
Sign up for partnership with us
Infabode is an aggregator and distributor of market-leading global real estate news and research. Clicinsight has partnership with Infabode. This will incorporate property and market-centric content into its unified real estate data platform, enabling mutual customers to seamlessly connect with the latest industry research and insights. This will also enable integrations with third-party, public, and internal data to support analysis and decision making.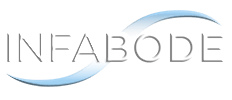 In today's connected world, WiredScore is the real estate rating scheme that provides certification for buildings, based on their digital infrastructure and connectivity. It provides real-estate offices, landlords and prospective owners with Wired Certification – a transparent rating system. This certification specifies them everything they need to know about the strength of the digital infrastructure for a building.
Nimbus Maps, has the database for all property Information in UK and across other parts of the Globe. Its information base is growing on day to day basis.


Radius Data Exchange helps in getting a complete, real-time view of the UK real estate market. It is a data-sharing platform where many of the UK's largest commercial agents share their information
CoStar deals with commercial real estate data since last 33 yrs. They cater to various segments like Lenders, Institutional investors, retailer, Brokerage Firms & Brokers, Valuation professionals, Owners. CoStar provides extensive access to property level data, vacancy, rent, tenants for office, retail or industrial properties.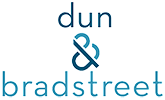 Dun & Bradstreet helps companies to leverage data and analytical insights. That will help them to take intelligent actions that deliver a competitive edge over competitors. Data and insights are delivered through the D&B's huge collection of Data over the cloud. This information was shared by the solutions it powers.