Accessing the tenancy data from old property management systems, using older technologies is always a challenge for the stake-holders like Property Managers, Asset Managers, Property Owners, Occupiers and Investors. Getting the required data is always a time-consuming matter and getting the latest updated information is a bigger challenge.
ClicCRE is a solution brings together all information under gambit for Data Platform, Analytics, generate thousands of predefined Real-Estate Metrics (RE) and Predictions.
Our cloud enabled application can be accessed from anywhere anytime and the responsive design helps the user, in accessing the application on any device as per their screen resolutions, may it be a desktop, laptop, tab or mobile.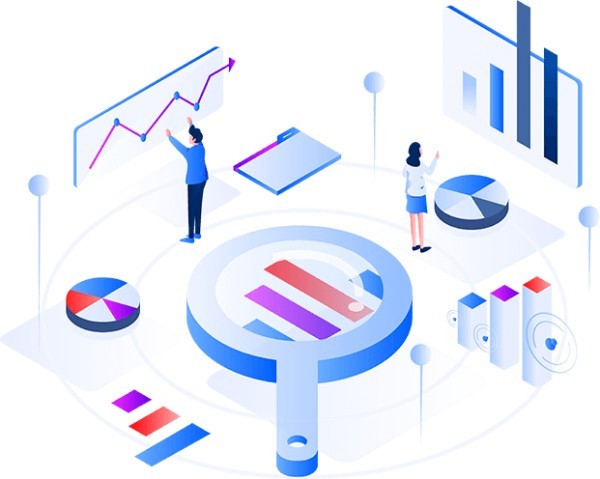 ClicCRE offers below mentioned unique features
Leasing Metrics
Tenancy Metrics
CAPEX Analysis
Portfolio Performance Metrics
AUM
Investment Analysis
Diversity and Risk Analysis
10-K Supplemental and Compliance Reporting
Facilities Reporting
Data and Analytics Platform as a Cloud Service
Clicinsight is a true SaaS offering. There is no software or hardware to select, install, configure, or manage. Clicinsight data and analytics platform delivers real-time business insights through analytics in a cost-efficient, scalable and secure manner. Our platform aggregates unlimited data sources into one centralized data store that enables you to make strategic decisions for your business in real-time, on any digital device. It also flexible and offers enhanced customization capabilities to meet each client's need.

The seamless integration with many Commercial Real Estate and ERP systems provides you an out of the box connectivity to extract data into clicinsight cloud data store. The maintenance, upgrades and security fixes are all completed by Clicinsight team. All the processes runs completely on scalable reliable and secure cloud infrastructure. Clicinsight simplifies your data challenges and provides innovative solutions to meet all your data needs.

Clicinsight allows you to access key information needed to run your business and manage transactions, while providing valuable portfolio and location analytics.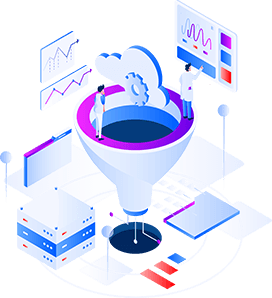 ClicCRE provides a functional analyst view for the following areas through dashboards and custom reports
Information represented is unique and comes with real-time analytical dashboards. This helps CRE users to understand their current P&L and helps them with definitive decisions.
Our Product allows users to slice and dice data at different levels to allow deeper analytics. The drill through mechanism helps end users to understand the reason for the current outcome. CRE product has drill through in-built till the lowest level possible. This defines our in depth understanding of the real estate industry.
CRE data allows users to take intelligent data driven decisions through the analytics and data insights.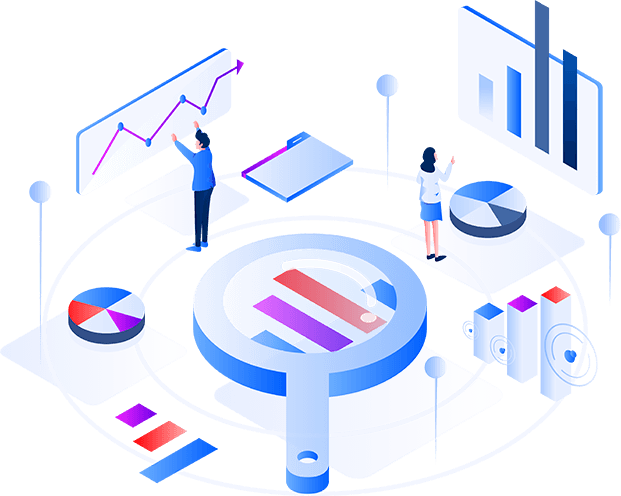 ClicCRE Offers reporting and metrics around all aspects of Commercial Real Estate Life Cycle.
A full service reporting platform serving the needs of customers in the areas of .
The views provided to each different category of users are access controlled by the creator of the report. With minimum number of clicks, the Admin of the portal can configure the required access privileges.
This module provides different reports such as
RE's reporting is not limited to only above. Depending on your business needs RE can produce different other reports, provided base data are available to churn out.
Real-Estate Metrics revolves around below mentioned metrics.
They help them to understand the actual on-ground scenario and their P&L for the real estate.
Certain major metrics are:
Budgeting and Forecasting
For any RE product or the business users, the budgeting and forecasting holds a major milestone.
They generally count on below mentioned scenarios.
These metrics can essentially signal whether the return is contextual with the level of risk the buyer is willing to take on.
ClicCRE Product Features - Functionality
With the ability to analyze the lease data in a meaningful way, commercial owners and operators that manage tenant leases can enact opportunities. They can hone their decisions, through comprehensive analytics and insights from the cleansed data.
Get the advantages of having Clean and Live Tenancy Data by using Clicinsight - Lease
Clicinsight Dashboard and Reports
ClicCRE provides separate dashboards for separate roles like Asset Managers and Property Managers. They can access the live tenancy data and get the required reports and information based on their roles. The application being responsive gives them the advantage of accessing it from any device anytime from anywhere.
Public companies (traded companies) can directly pull the reports directly from the tool to build their SEC 10k Supplemental reporting.